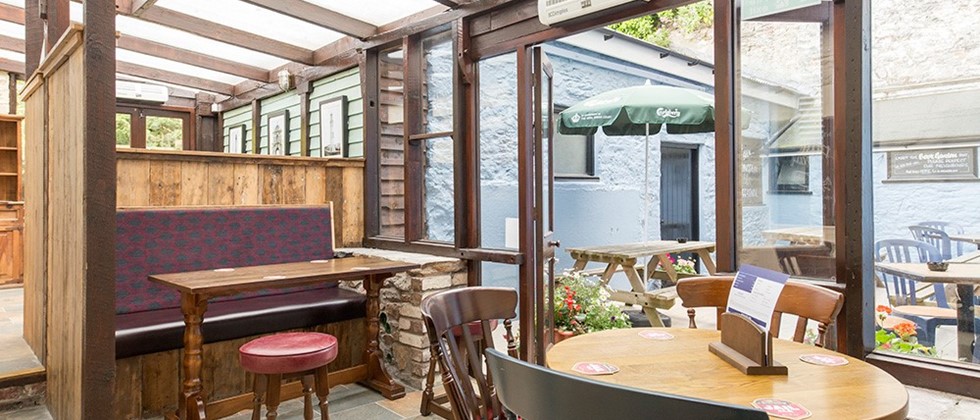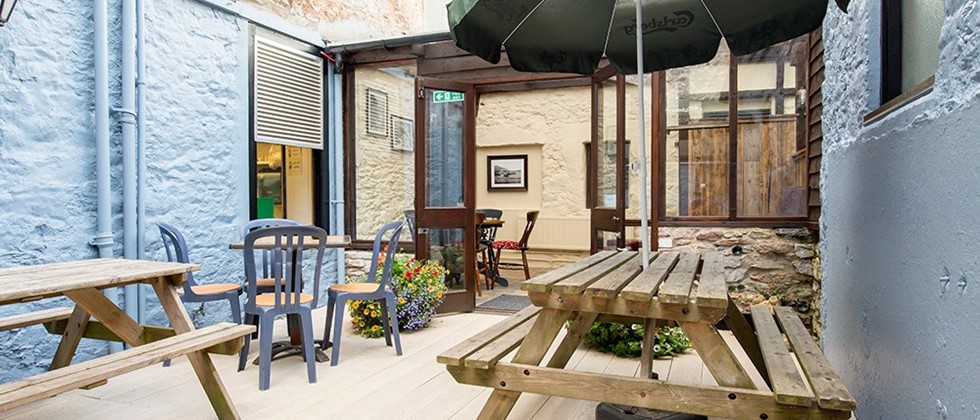 Food
Pub Classics
Light Bites
Desserts, Specials & Kids Meals
Home Baked Gammon Ham and Egg
Served with hand cut chips and free range local egg
£8.25
Scampi
Wholetail breaded scampi served with hand cut chips and peas...A great Comfort Food!
£8.25
Cottage Pie
Topped with creamy mash potato and peas
£7.50
Half Pound Aberdeen Angus Burger!
Served with homemade chips, fried egg and Heinz baked beans or peas
£7.00
Local Devonshire Gammon Steak
Horseshoe gammon served with homemade chips, free range egg and peas or beans
£9.50
Sweet Chilli Chicken
Fresh chunks of chicken breast, in a sweet chilli sauce with onions and mixed peppers. Served with your choice of rice or homemade chips
£8.25
Chef's Own Recipe Chilli Con Carne
Our medium hot chilli is served with your choice of basmati rice or with hand cut chips
£7.25
Homemade Spaghetti Bolognese
£7.25
Mac and Cheese
Served with salad or why not add bacon for an extra £1.00
£7.75
Bangers & Mash
£7.75
Jacket Potatoes
£5.00
All Day Breakfast
£6.75
"Returning" You Can't Bend It baguette!!!
Filled with Chips, grated cheese and salad
£5.25
Various sandwiches and baguettes available with the following fillings......
All served with a choice of tomato, onion or Branston pickle. Add 25p for toasted
Home Baked Gammon Ham
£5.00
Mature Tasty West Country Cheddar Cheese
Tuna mayonnaise or salad cream if you prefer……
£5.00
Freshly Boiled Warm Local Free Range Eggs
Mixed with mayonnaise or salad cream
£5.00
2 Free Range Local Egg Omelette
With a choice of fillings please ask when ordering.
£5.00
Homemade Soup of the Day
Served with a baguette- see our specials board for today's choice
£5.00
Please see our boards